This article is a cooperation with the Greek National Tourism Organisation
Infinite miles of crystal-clear waters, constant sunshine, explosive local flavors, sublime sunsets.
Scattered off the western coastline of Central Greece and to the south of Peloponnese, the Ionian Islands are an island group comprising large and small islands.
The Ionian Sea and the famous group of islands await you for new thrills and no doubt unforgettable memories.
Paxi– A sanctuary of love for gods
Paxi is the ideal island for a peaceful holiday. Fjord-shaped beaches, underwater caves, small bays and green hills welcome the lucky visitors.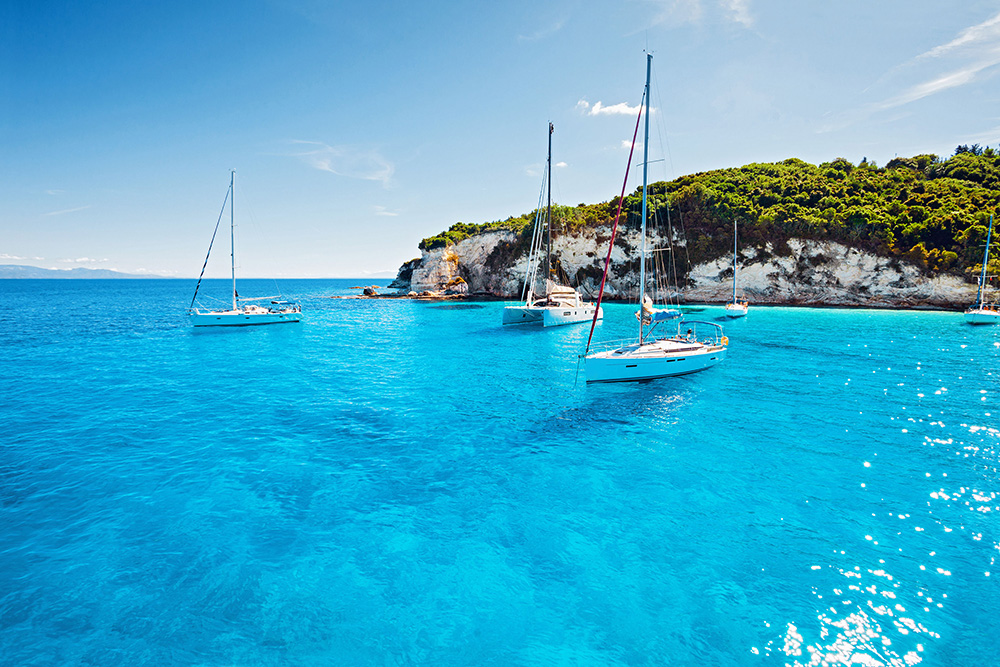 See more: Paxi
Zakynthos – the flower of the East.
Zakynthos (Zante) is a verdant island endowed with fertile valleys and a temperate climate. Its landscape diversity has resulted in different types of beaches: there are sandy beaches in secluded coves where the tranquil waters are deep blue on the island's southeastern part; yet, if rugged cliffs and an interesting underwater world are to your liking, try the western part of the island.
See more: Zakynthos
Corfu– Where the Venetians, the French and the British used to live
With the passage of time the island may have changed, but we can still feel the spirit of a distant glorious past. Its rich multi-cultural heritage, its historic monuments, its stunning natural landscape, its crystal clear seas, and its excellent weather all year round explain why Corfu is one of the most cosmopolitan Mediterranean destinations weaving a powerful spell on its visitors.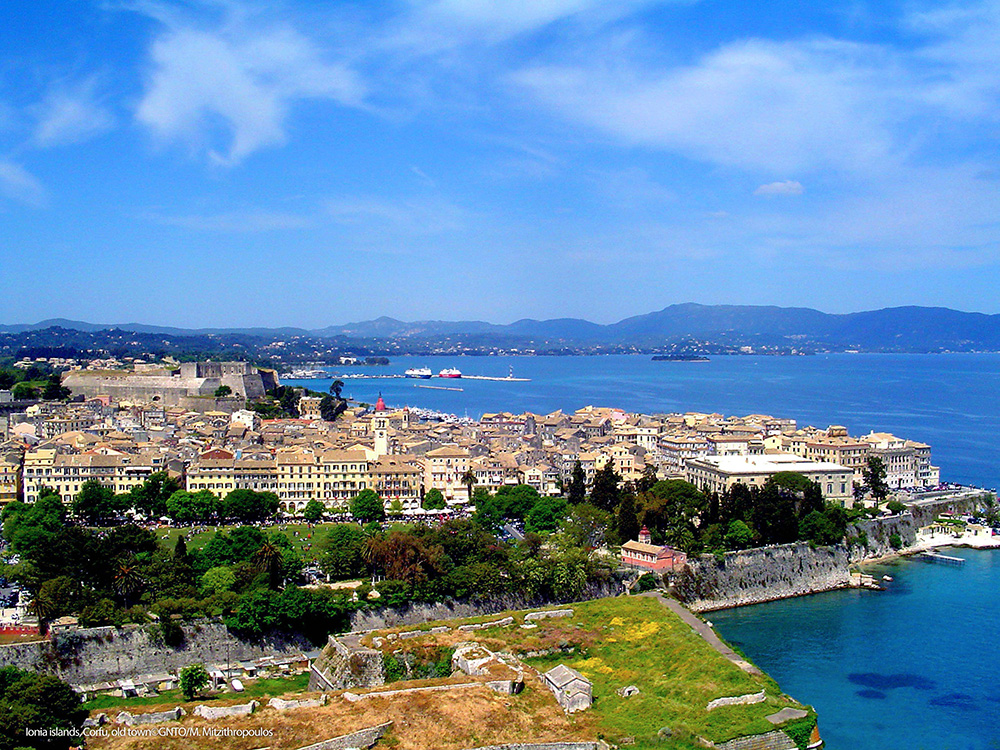 See more : Corfu
Lefkada – A beauty in the Ionian Sea
Lefkada is surrounded by a total of 24 islets and it connects to the opposite coast of Central Greece via a floating swing bridge. On Lefkada you will find noteworthy sights, churches and monasteries, picturesque villages, lush vegetation, idyllic coves of transparent, turquoise waters, busy and secluded beaches of stunning beauty, a significant cultural heritage and hospitable locals.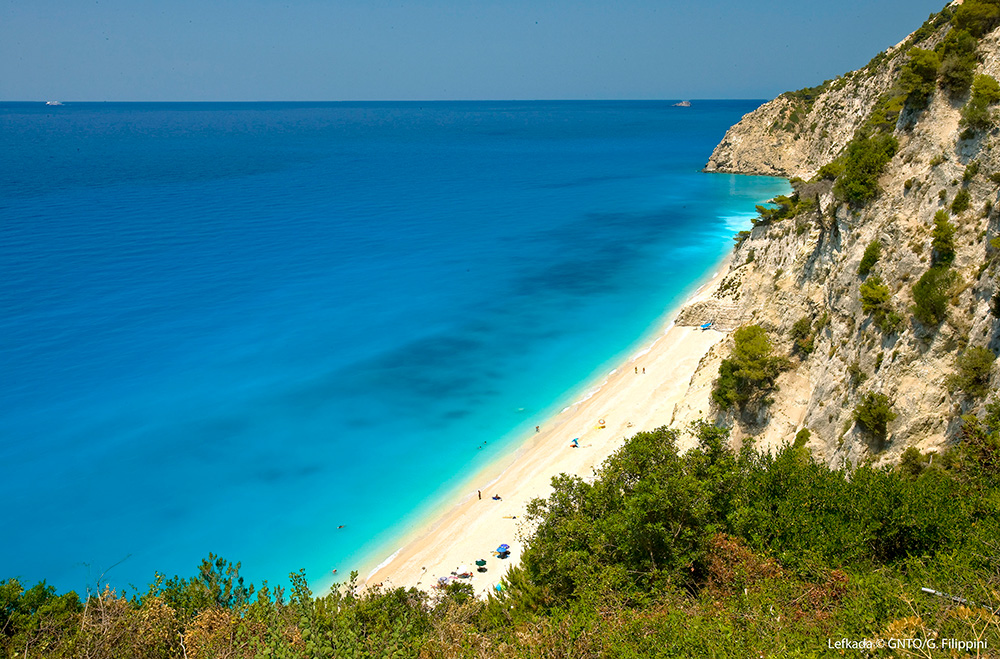 See more: Visit Lefkada
Kythira
Kythira Island is the birthplace of Aphrodite, goddess of love, according to Hesiod. Kythira is the southernmost member of the Ionian Islands and it is located at the entrance of the Laconian Gulf. It's a place endowed with great beauty: valleys that end on the seashore; mountainsides dressed in green, or rocky and barren; spring waters gurgling or cascading down the slopes; wonderful beaches; beautiful picturesque little villages; local tasty dishes; and an architecture that blends the apparent Venetian influences with the style found in Crete and Mani.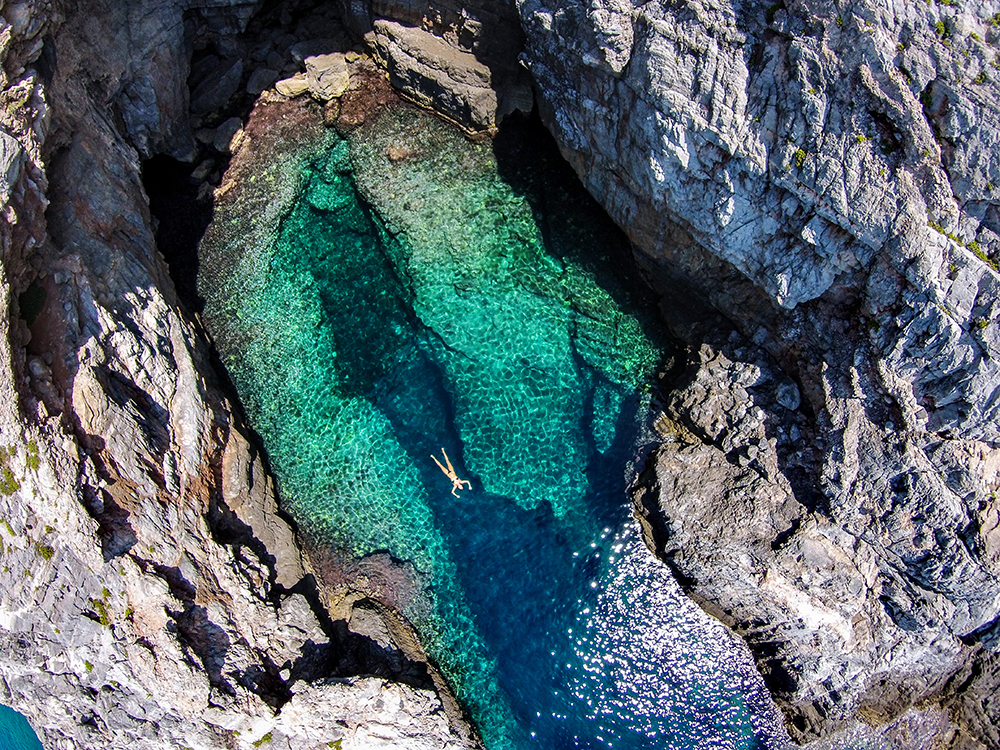 See more : Kythira and : Ionian Islands
The Riviera of the Epirus Region
In the north western coastline of Epirus with the view of the blue-green waters of the Ionian archipelago, captivating Parga and exotic Syvota do constitute an irresistible pair with an insular breeze and cosmopolitan aura, which will certainly steal your hearts.
Parga – A little painting!
Parga is a renown maritime town of the Prefecture of Preveza as well as a famous holiday destination.
Syvota – The Ionian fjord!
Βlue and green, representative of Thesprotia' s Prefecture, is the main reason why Syvota is considered as one of the most exotic destinations within Greece; lacy shores, luscious green islets, long sheltered beaches with crystal clear waters and secret coves, are just some of the settlement's characteristics that nature has open handedly offered.
See more: Parga-Syvota
Preveza
Preveza town is located at the mouth of Amvrakikos Gulf. It was built during the late 11th c., after ancient Nikopolis town was deserted. It is an area blessed with beautiful landscapes, green areas, great beaches, a rich history, ancient sites and monuments.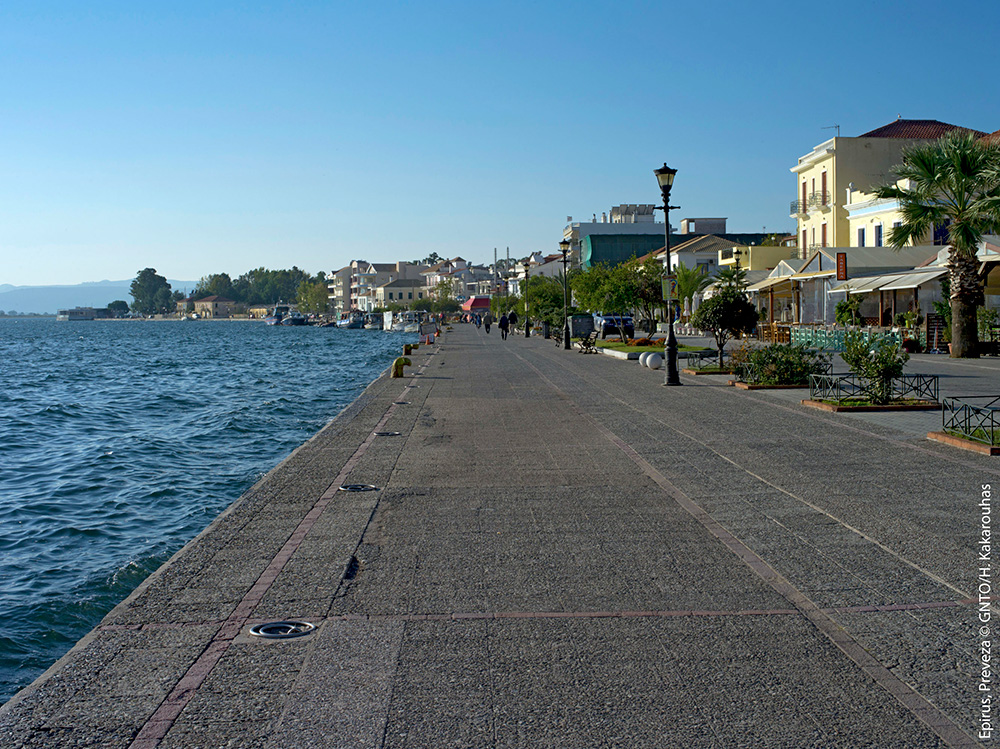 See more: Preveza
Destination Greece. Health First.