This article is a cooperation with the Greek National Tourism Organisation
Infinite miles of crystal-clear waters, constant sunshine, explosive local flavors, sublime sunsets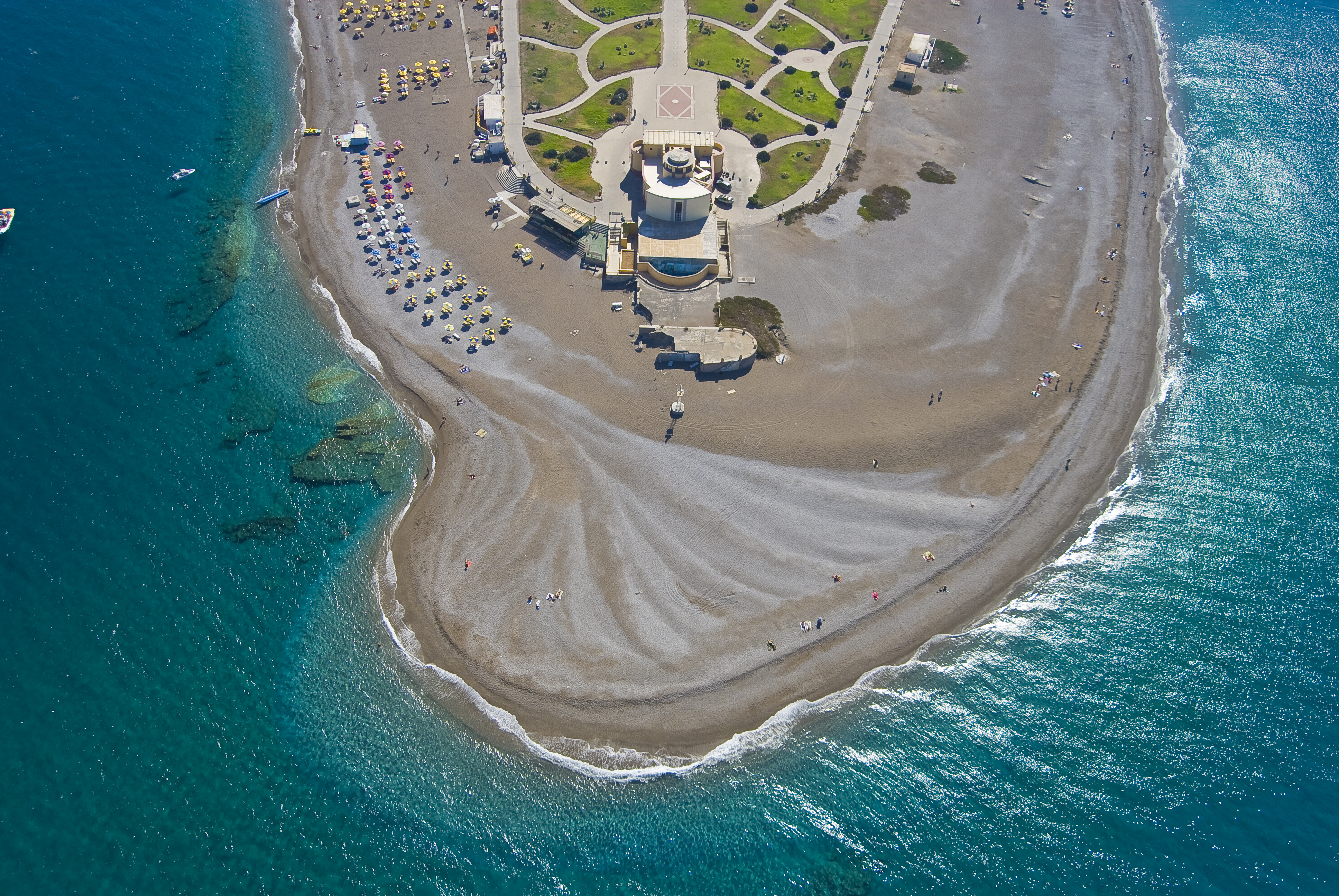 See more: Greek summer
Dodecanese is the island complex in south-eastern Aegean and it is the sunniest corner in Greece. Twelve large islands and numerous smaller ones with crystal clear waters, sandy or pebbly beaches, important archaeological finds, imposing Byzantine and medieval monuments and unique traditional settlements are waiting to be discovered.
Rhodes, the capital of the Dodecanese, an island which is ideal not only for those who want to relax but also for those looking for an action-packed holiday! With its bright green hills, rich green valleys and uninterrupted line of golden beaches, Rhodes is truly a blessed place.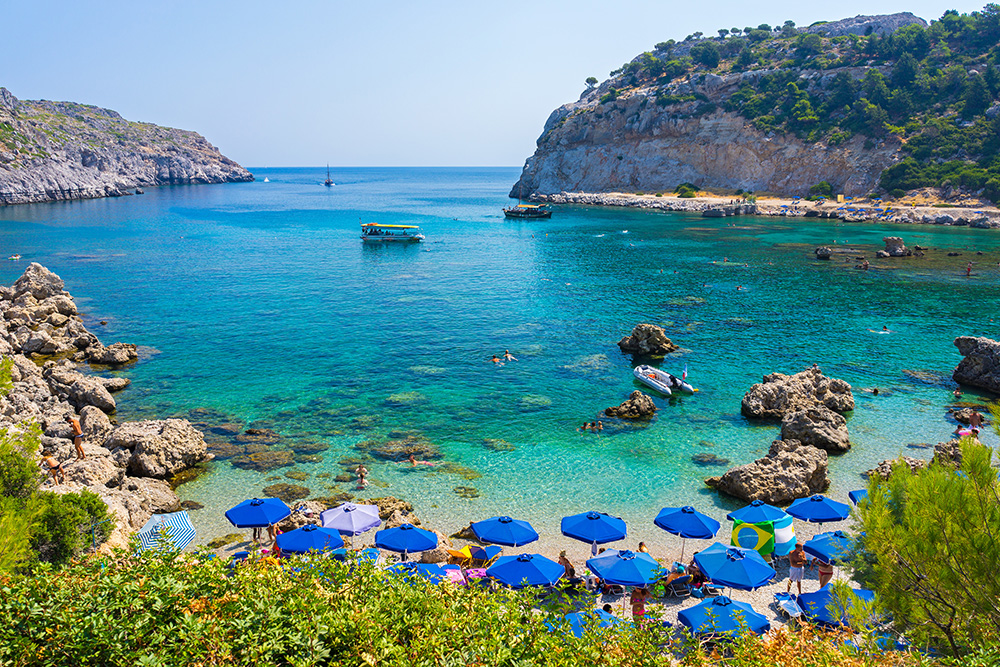 See more: Rhodes
Kos is the third largest island of Dodecanese with sandy beaches, turquoise waters, lush vegetation, ancient and medieval monuments, tree-lined wide roads, large squares, parks, a superb city plan and an extensive bicycle-only routes network. The island's trademark is its medieval castle (Nerantziá Castle) situated at the entrance of the port.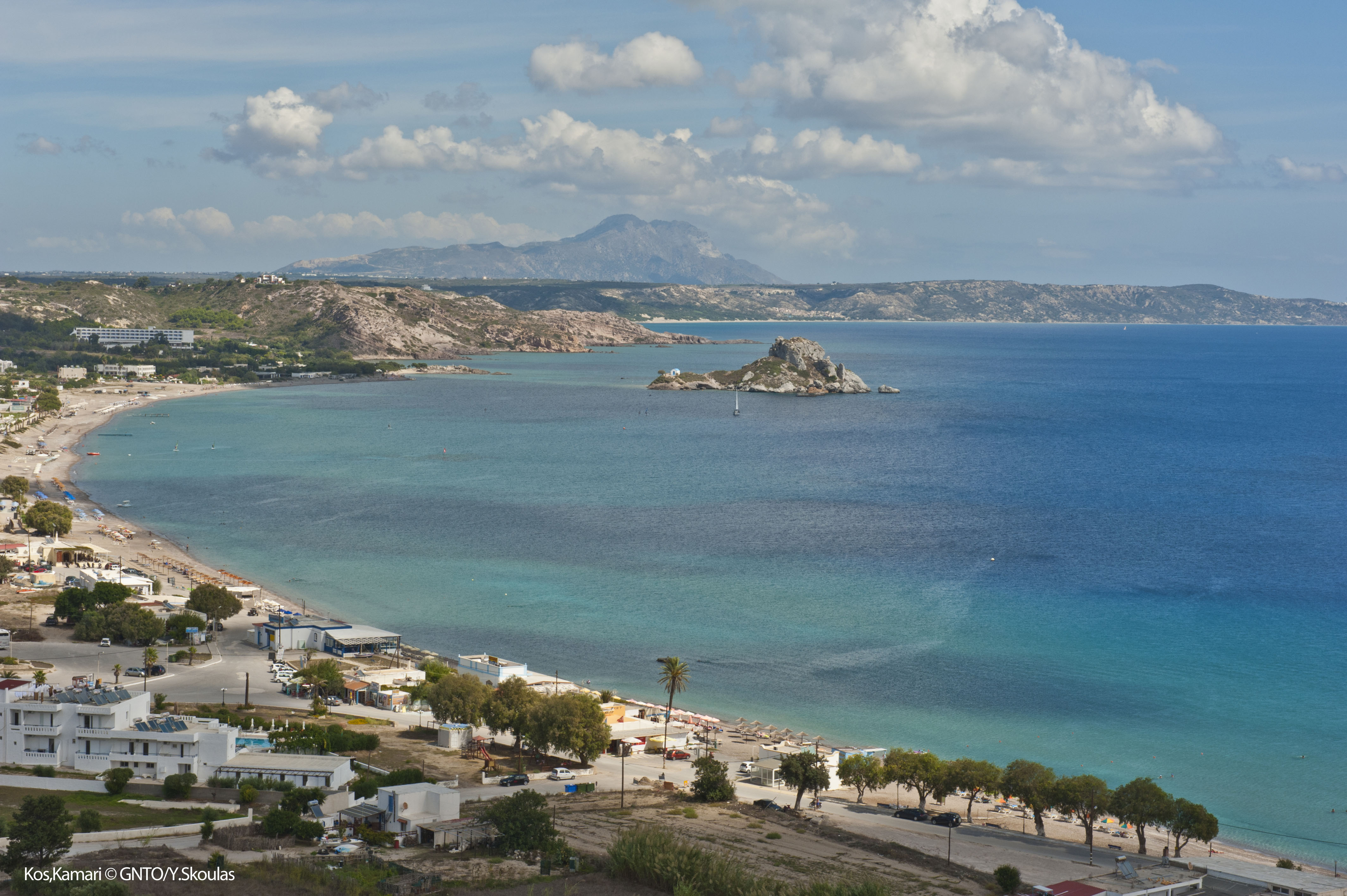 See more: Kos
Patmos, is Worldwide known as a sacred island for it is the place where Saint John wrote the Book of Revelation, Patmos is an ideal destination for nature lovers thanks to its lace-like coastline, sheer cliffs and volcanic soil.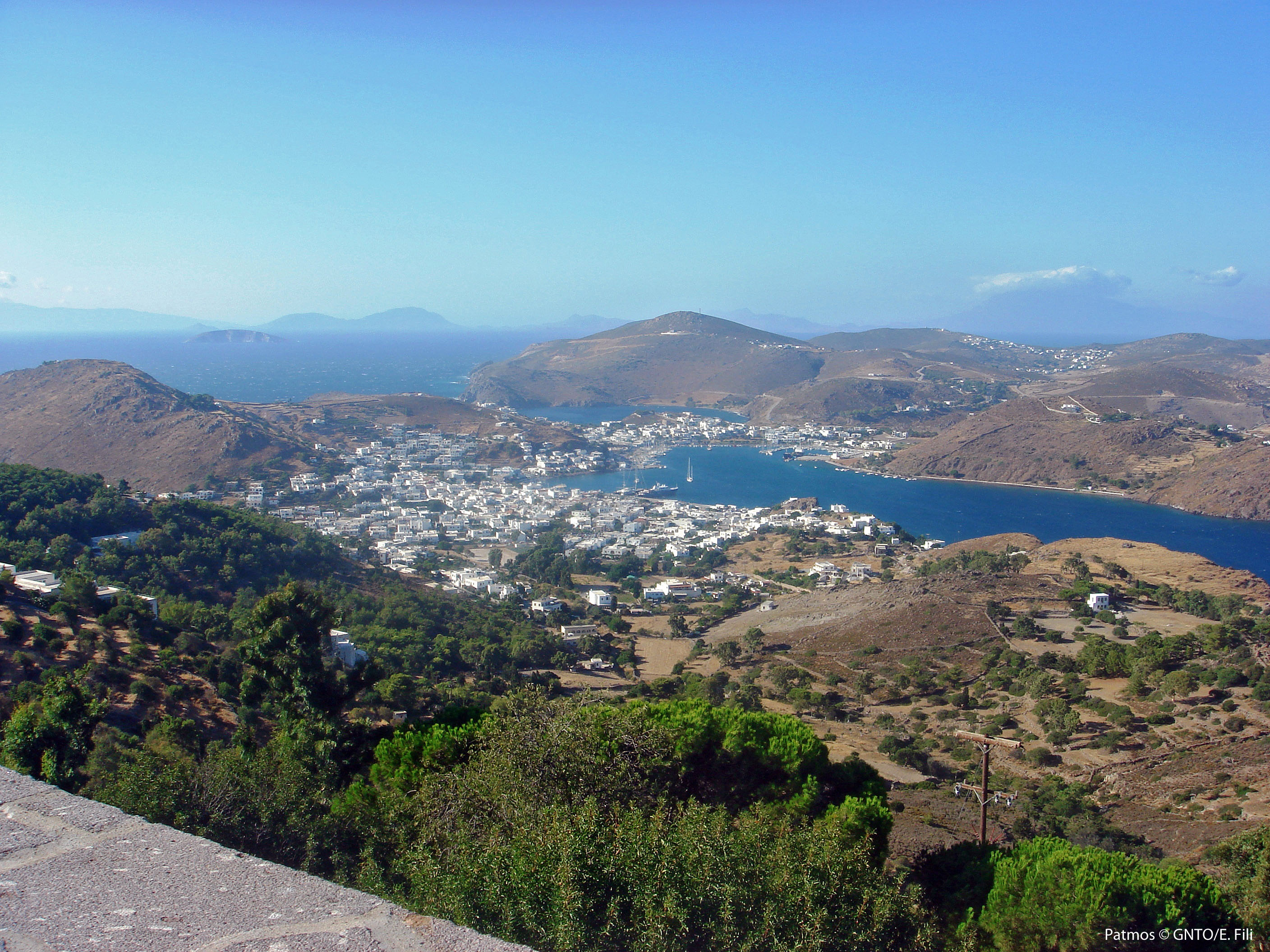 See more: Patmos
Karpathos. An island blessed with an abundance of streams, pine-tree forests, vineyards, olive groves, rocky caves (which are actually home to monachus monachus) and mountainous landscapes, Kárpathos is a paradise for nature enthusiasts and lovers of deep-rooted tradition.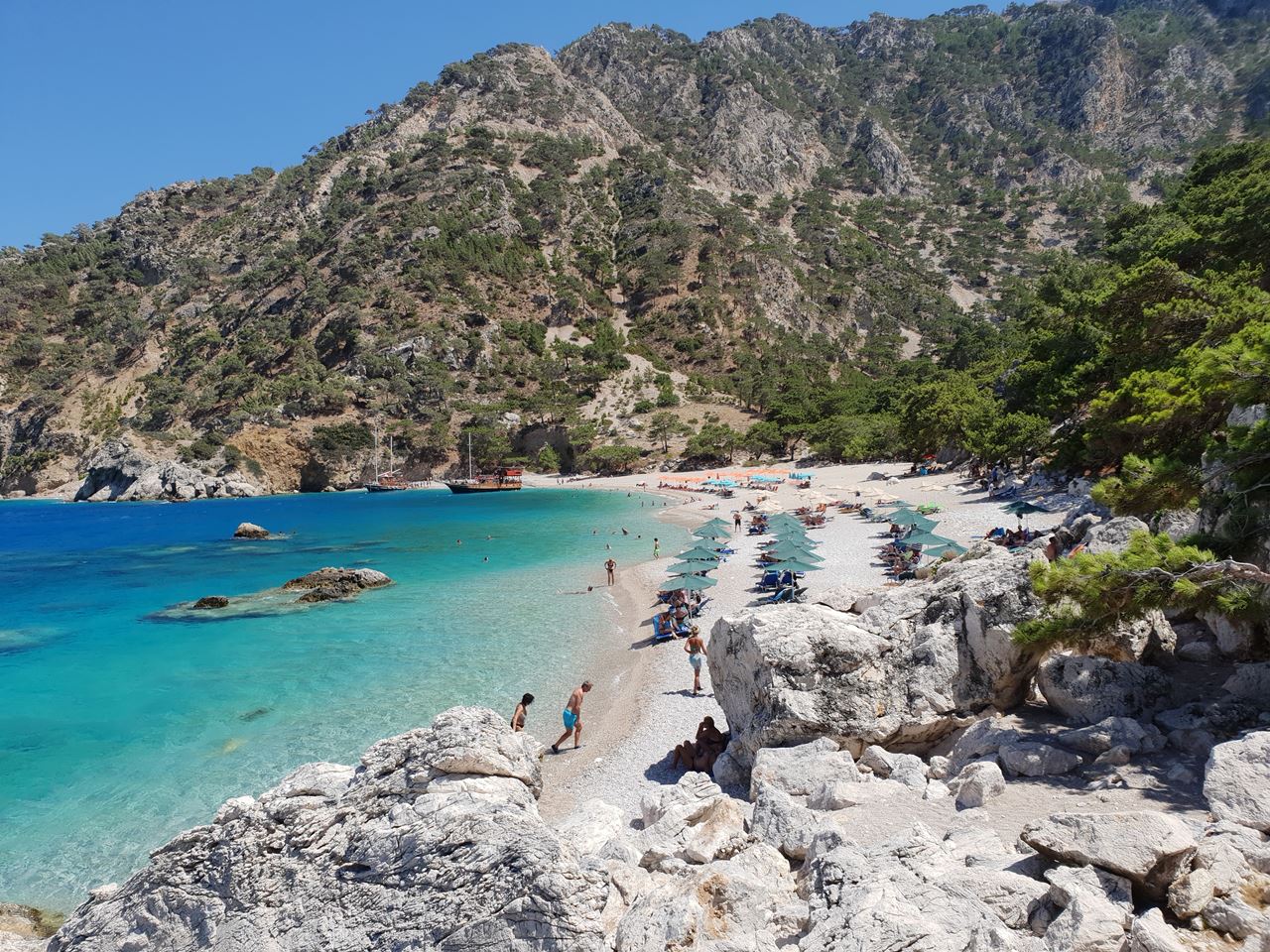 See more: Karpathos
Kastelorizo lies at the easternmost end of Greece, a stone's throw away from the Turkish coast. Its main settlement is filled with cheerfully painted houses of exceptional architecture, awe-inspiring churches and picturesque alleys. Taste the island's traditional sweets katoumári and stráva, and organise a boat excursion to Galazio Spileo, the largest and most spectacular sea cave in Greece.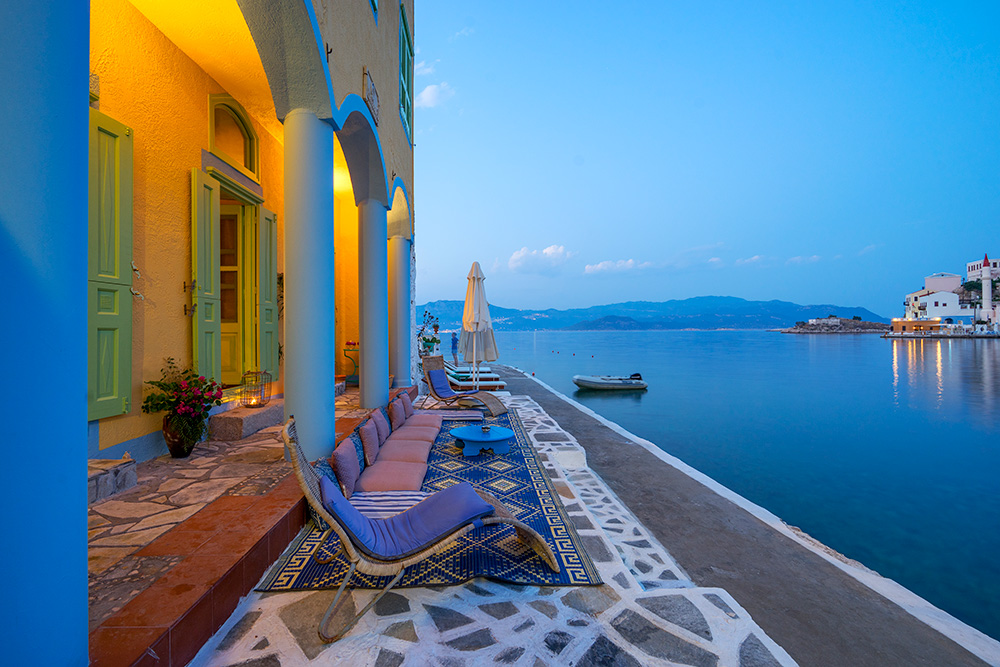 See more: Kastelorizo
See more: Dodecanese