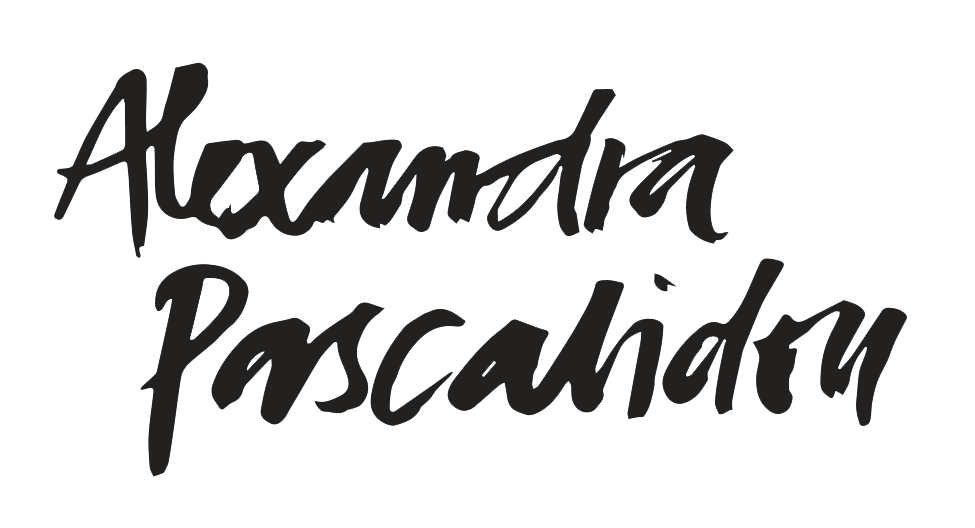 Award-Winning Journalist, Author, Media Personality and Human Rights Champion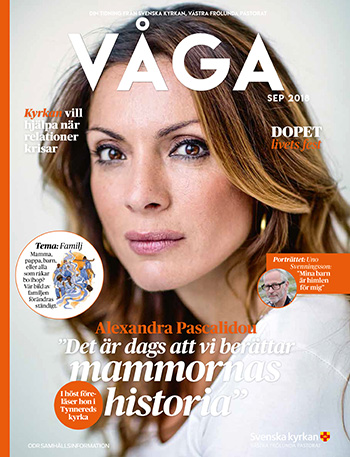 Alexandra Pascalidou is a multiple award-winning media personality and human rights champion. Over the years, she has worked as a journalist, TV- and Radio presenter, producer, playwright, actress, speaker, moderator, and more. Human dignity and diversity is always at the core of her struggles.
Born in a laundry room, Alexandra grew up in a Greek village with her grandmother Sofia, who could neither read nor write. At the age of six she emigrated with her family to Rinkeby, the poorest and most stigmatised suburb in Sweden. You can read about Alexandra's challenging journey from dictatorship to democracy and from a marginalised migrant family to the media scene in her award-winning, critically acclaimed autobiography "Beyond Mum's Street".
My Destiny was Sealed at Birth
I am three years old when I see my mother leaving on a blue bus.
I don't know for how long.
I know she has to go.
I'm waving and smiling to hide my tears.
I don't want to bother my mother.
She holds my baby sister in her arms.
She is leaving me behind with my grandmother, who I call mamá since my mother also calls her mamá and she's my mother's mother and the one who takes care of me when my mother is working in a yarn factory in Thessaloniki to support us.
Speaker & Moderator
Alexandra has gained wide recognition for her outstanding qualities as an engaging, motivating and thought provoking speaker. She recently received the "Speaker of the Year" award. Her experience ranges from giving keynote speeches at the European Council and the European Commission and speeches marking Sweden's National Day and Christmas Eve for Swedish National TV, to lecturing tours for the Nordic Council of Minister, Spotify, Skanska, universities and international conferences from Iceland, Greenland and the Netherlands.
Author
Alexandra has published several critically acclaimed books in which she gives a voice to those who are rarely heard.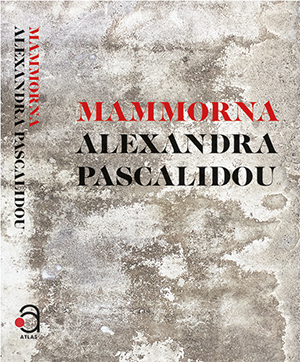 The Mothers (Mammorna)
We come from the mothers.
All mothers throughout history – from Mother Earth to the Virgin Mary and Mother Svea – have had one thing in common: they have rarely been given the chance to speak. Until now.
In this book Alexandra has given a voice to the voiceless and invisible mothers by letting them tell their stories with their own words. And with no holding back.
It's time to listen to the mothers.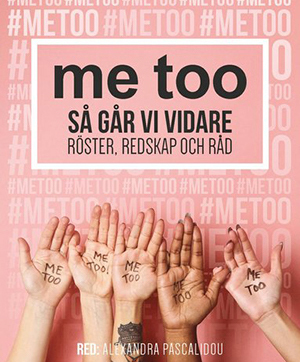 Me Too – Moving Forward
Alexandra Pascalidou wanted to ensure that the issue became top priority on the political agenda. She published the first metoo-book in the world by collecting voices of the Swedish movement from women of all ages, professions, sexual preferences and cultural backgrounds.
In the book, authors, journalists, artists, influencers, politicians share their stories and advice on how to act if you have been victimized and how to prevent sexual harassment.
Theatre
Alexandra debuted as a playwright with the play Alexandra's Odyssey.
From Dionysian orgies to the chaos of the crisis, inspired by her acclaimed book "Chaos – a Greek Dictionary on the Crisis", Alexandra wrote this play where she takes us on a tumultuous and revealing journey where Greece both becomes the mirror and the playground of our contemporary crises.
Alexandra performed in the piece herself on the main stage of the Gothenburg City Theatre in a performance full of tragedy, comedy and music.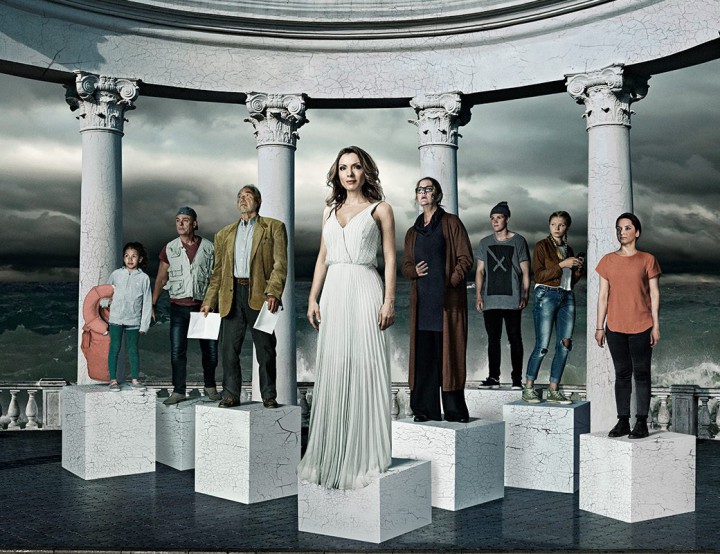 Founder of the New Academy Prize in Literature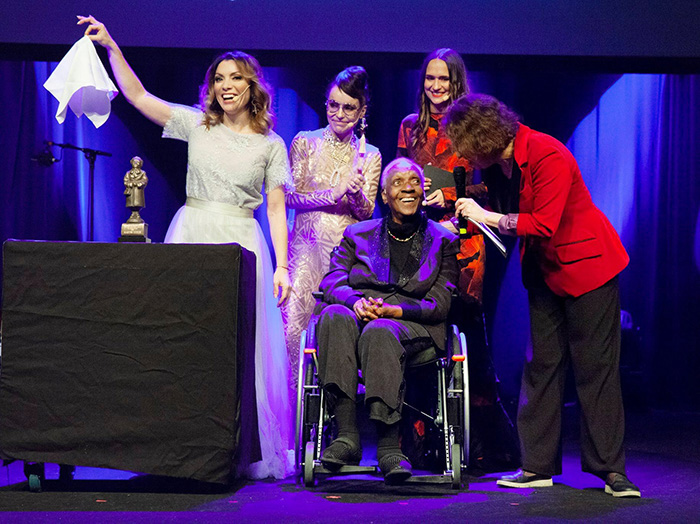 Alexandra is the creator and co-founder of "The New Academy", an initiative launched in the spring of 2018 as a reaction to the scandals that engulfed the Swedish Academy, leading to the cancellation of the Nobel Prize in Literature. The initiative generated worldwide attention and was mentioned in The New York Times, The Guardian and CNN, among other news publications.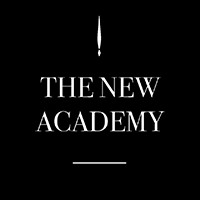 Awards & Nominations
Voted Speaker – Moderator of the Year, nominated for the August Prize, awarded the Bellman Prize and the The St Eriks Medal. Alexandra Pascalidou's work for justice, equality, diversity and democracy has been praised, several times!