Over the years Alexandra has worked as a journalist, TV- and radio presenter, producer, author, speaker, moderator playwright, actress and goodwill ambassador, advocating for democracy, diversity and equality. Alexandra is an acclaimed lecturer and motivational speaker within culture, politics, media, global trends and inspiration. She is passionate and her visionary presentations inspires people to act. She has a unique ability to pass on her message and simultaneously move the listener.
Bibliography
Books Translated from Swedish to Greek
Literary Participation as Editor and Co-Author
Det Nya Landet (The New Country), Editor & Writer, 1998
Eldvatten (Firewater), Mattias Boströms Förlag, 1998
Till Alla Vänner (To All Friends), Semic, 1999
Mitt Namn är Iran – Åtta Möten med Iranska Kvinnor (My Name is Iran – Eight Meetings with Iranian Women), Editor, Borea Bokförlag, 2001
Svartskallar – Så Funkar Vi (Wogs – That's How We Work), Uppsala Publishing House, 2003
Naturen i Själ och Hjärta (Nature in Soul and Heart), Co-Author, Svenska Naturskyddsföreningen, 2003
Med Andan i Halsen (With My Breath Caught in My Throat), Editor, Teknikföretagen, 2011
Sabelles Röda Klänning (Sabelle's Red Dress), Foreword, (Preface to "Sabelle's Red Dress"), Mirando Bokförlag, 2015
Annalisa och Födelsedagspresenten (Annalisa and the Birthday Present), Foreword, Idus Förlag, 2017
Brev till min dotter (Letters to my daughter), Co-Author, Bokförlaget Forum, 2017
Saker Jag Hade Velat Veta När Jag Var 15 (Things I Would Have Wanted to Know When I Was 15), Co-Author, Norstedts, 2017
Ordet är Fritt (Free Speech), Co-Author, Kartago, 2017
Walk a Mile in My Shoes, Foreword, 2018
Starka Kvinnor: Sanna Historier om Modiga Kvinnor (Strong Women: True Stories of Brave Women), Afterword, Ordalaget Bokförlag, 2019
Tio Byggnader Som Definierade 1980-Talet (Ten Buildings That Defined the 1980's), Co-Author, Arkitektur Förlag, 2020
Otämjbar (Untamed) by Glennon Doyle, Foreword, Dial Press, 2021
Books Translated From Greek to Swedish
Sabelles Röda Klänning (Sabelle's Red Dress), Mirando Bokförlag, 2015
Lecturer
Find examples of lectures held by Alexandra below.
TV & Radio Host
Alexandra made her debut in 1995 hosting the weekly multicultural show Mosaik on Swedish Television (SVT). Since then she has presented everything from primetime Christmas TV and charity galas, to debates, documentaries, the Olympic Games and talk shows. Alexandra is the only person to have hosted the Eurovision Song Contest in both of her home countries.
Between 2004 and 2006, Alexandra worked as a host and producer on Greek TV where she, among other things, hosted the EU election polls, TV galas, the Eurovision Song Contest, weekly primetime show Euromania and her own primetime Friday night interview series. On the show, Alexandra interviewed (among others) Armando Diego Maradona, Roberto Cavalli, Isabel Allende and Roger Moore.
Alexandra's SVT (Swedish National TV) documentary on the Greek crisis "What's wrong with the Greeks?" had a huge impact.
Her SVT documentary series in SVT "They call us beggars" became a Kristallen (The Crystal, a Swedish TV award) nominated rating success.
For Swedish Radio, Alexandra has been a host on "Pascalidou in P1", "National Day Celebration", "P1 Debate" and "Ring P1", among other shows.
Alexandra has also done the podcast Fair-Talks where she has interviewed changemakers from all over, as well as the podcast for the Swedish Ministry of Foreign Affairs – the UD-pod.
Drama
The Mothers
Alexandra wrote the play "The Mothers" which has been praised by critics in a plethora of Swedish newspapers.
Alexandra's Odyssey
Alexandra made her stage debut as a playwright and actress at the Gothenburg National Theatre with her play Alexandra's Odyssey.
Non-Profit & Volunteer Work
Alexandra is a goodwill ambassador for Mentor Sweden, Kvinna till Kvinna and the migrant and refugee women's shelter Terrafem. Over the years she has spent precious time and effort to empower people that have been deprived of their voices and their human dignity.
Since her book "The Mothers" was published, she, together with other mothers, has organized The Mothers' Manifestations.
Alexandra is a member of the advisory board for the New York Times Athens Democracy Forum.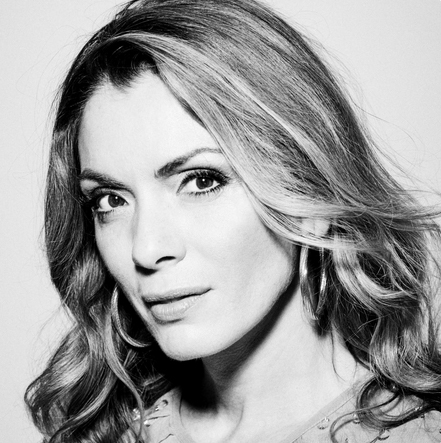 Charity
In 2014, Alexandra, together with Lena Ag, the secretary general for the organisation Kvinna till Kvinna competed in the TV-show "Who wants to Be a Millionaire?". Together they won 1 million SEK which they then donated to "Kvinna till Kvinna".
Founder of the New Academy Prize in Literature
Alexandra is the creator and co-founder of "The New Academy", an initiative created in the spring of 2018 as a reaction to the scandals in the Swedish Academy that led to the cancellation of Nobel Prize in Literature that year. The initiative has generated worldwide attention in e.g. The New York Times, The Guardian and CNN.