Alexandra Pascalidou was awarded the Bellman Prize – 2018
The Bellman Prize is awarded to the journalist, author and TV- & Radiopresenter Alexandra Pascalidou for her cultural contribution.
From her first autobiography "Beyond mum's street" 2001 until now she has been brave, courageous and passionate about human rights, diversity and equality. Alexandra is an important voice for Stockholm and Sweden. Her hopeful message to the world is that we can all be the change!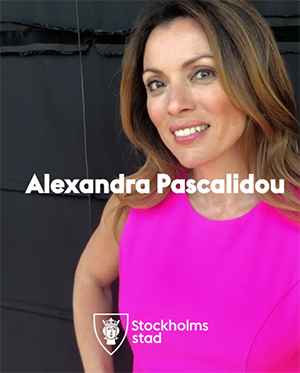 Quotation from the jury's motivation

Alexandra Pascalidou has with courage and consistency stood up for vulnerable groups in widely different media and contexts."