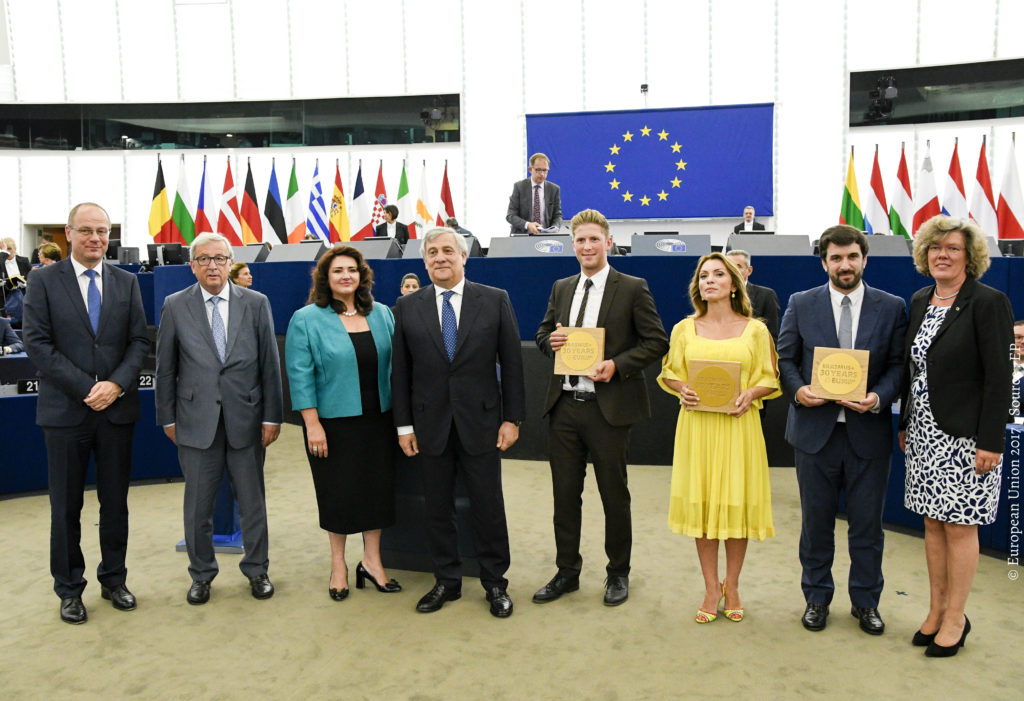 So honoured to receive an award at the European Parliament and the Commission by the president Jean Claude Juncker. I was so nervous my heart was almost popping out. I didn't realise I was supposed to give a speech so I was not prepared to say more than thank you. But when they offered me more time I took the opportunity to mention the challenges Europe is facing with racism, sexism, segregation, polarisation and the growing gaps dividing us. To be frank, I think Erasmus is the best EU has ever done as an antidote to the darkness.
Before I took the floor the lovely Swedish Commissioner Cecilia Malmström advised me to speak in Swedish since there is translation. So I switched and felt quite confused speaking Swedish to Greek parliamentarians I know. Click HERE to get a glimpse from my contribution.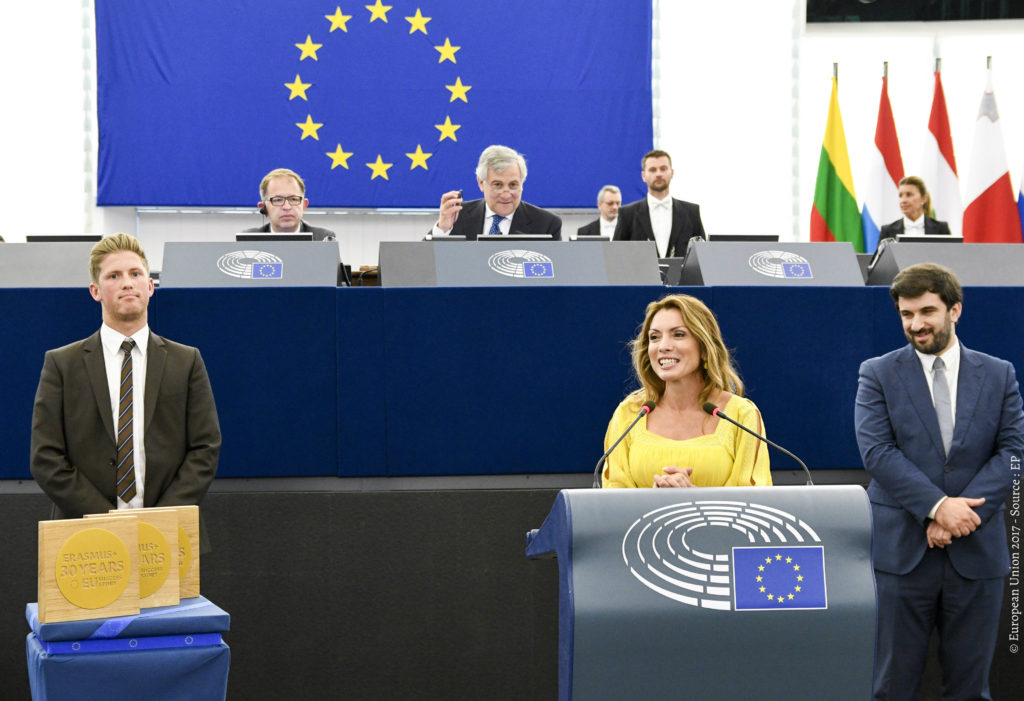 So how did I, a migrant- and working class-kid, end up at that stage?
It all started when I studied political science and international relations at the University of Stockholm. One day I found a brochure about Erasmus Scholarship. I applied and next thing I was studying political sociology and philosophy at the University of Crete. That year opened not only my mind and my heart but also many doors.  Thanks to my Erasmus-studies a decade later I could host the European Election Polls, the Eurovision, talkshows and galas in Greek TV and also present the Olympics 2004 for Swedish TV, write books and articles, report and do documentaries on the Greek Crisis. It was such an inspiring and empowering experience that I just wish I could do it again. If you're currently studying please don't miss the chance. It will change your life for ever!
Note that I'm only one out of 9 million beneficiaries that got the privilege during the 30 years Erasmus is celebrating this year. In Strasbourg I also had the pleasure to meet some other Erasmus-students – one of them is Tiago – now the minister of Education in Portugal.
It was great to meet the commissioners and Swedish and Greek Members of European Parliament and also give some interviews to European networks on the importance of building bridges and celebrate unity in diversity.
Thanks a lot to the EU and the president Jean Claude Juncker and everybody involved for an unforgettable experience.